Conditional Drawings
Workshop by Luna Maurer and Edo Paulus
date: Tuesday march 31st
time: 14h30 - 17h30
location: CCSP
participants: ±20
synopsis:
In 2008, four dutch designers/artists (Luna Maurer, Edo Paulus, Roel Wouters and Jonathan Puckey) wrote the Conditional Design Manifesto. The manifesto promotes the idea of showing processes instead of fixed, designed endresults. Through the design of intelligible logical conditions, processes are stimulated that result in unpredicted emergent patterns.
This approach is used amongst others in workshops.
In the Conditional Drawings workshop at Paralelo the participants, in small groups, will create collaborative drawings based on simple rules. These sessions stimulate free associating, expression of half-finished ideas, discovery of personal affections and aversions and new fantasy worlds, all based on the themes of the Paralelo conference.
previous similar workshop (including videos):
http://www.conditionaldesign.org/workshops/conditional-drawing/
http://www.conditionaldesign.org/workshops/dynamic-manifestos/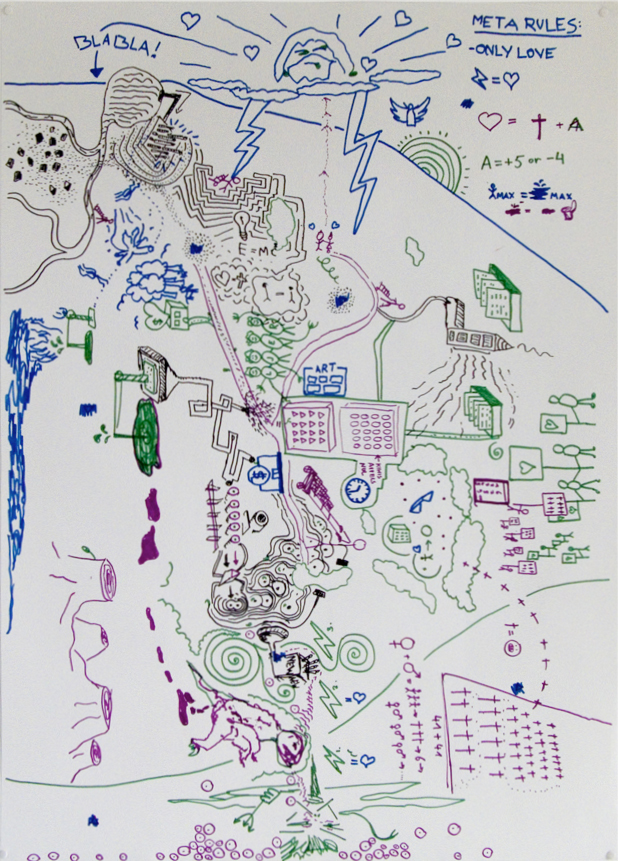 page revision: 7, last edited: 07 May 2009 18:26